Roll over image to zoom in
Description
ROIDRAGE

Is a unique formula of Creatine-Monohydrate mixed with (Siberian Ginseng ORGANIC HERB), May help with bulking up and gaining lean muscle and strength.
What is Siberian Ginseng? 
Siberian ginseng has a history of traditional use dating back more than 2,000 years. It was traditionally consumed to maintain overall good health
Siberian Ginseng aids in the recovery from strenuous exercise and extreme mental exertion. Its adaptogenic qualities make it a must have herb for those engaged in highly stressful jobs or high energy activities. It is also extremely useful to those working in abnormally high or low temperature environments.

Creatine is a chemical that is found in the body. It is found mostly in muscles but also in the brain. It is also found in foods such as red meat and seafood. Creatine can also be made in the laboratory.

Creatine is most commonly used for improving exercise performance and increasing muscle mass in athletes and older adults. There is some science supporting the use of creatine in improving the athletic performance of young, healthy people during brief high-intensity activity such as sprinting. Because of this, creatine is often used as a dietary supplement to improve muscle strength and athletic performance.
 
300 Capsules per tub = 1 Month Supply 
1 Serving = 10 Capsules (Daily) 
Per 10 Capsules - 5g Of Creatine Monohydrate - 800mg Of Siberian Ginseng (GELATINE FREE CAPSULES)
DO NOT EXCEED STATED DOSAGE. 
Suitable For Vegans And Vegetarians  
We offer a range of delivery services
UK DELIVERY OPTIONS 
Royal Mail 2nd Class (2-4 Working Days) 

£3.25
DHL Tracked (1-3 Working Days) £5.09
Parcel Force (24-48 Hours) Tracked £6.99
You are more then welcome to contact our after sales team if you have any issues or concerns with your order. The SFS team are here to ensure a high level of customer service is provided at all times. 
Orders dispatched on the same day!
The courier cut of time is 1.00pm (Monday-Friday). Any order made after the courier cut of time will be dispatched the next business day. 
All our delivery methods are tracked or signature required services. 
1 How long does it take for my order to be shipping out? ANSWER: Your order will be shipped out within 1-2 working days unless it is bank holidays e.g (NEW YEARS DAY/EVE. CHRISTMAS DAY/EVE & BANK HOLIDAYS)
2 Where are your supplements manufactured? ANSWER: Our supplements are manufactured in the United Kingdom (UK) Under UK supplement/food regulations. 
Step 01
Proceed to checkout as normal and select Laybuy as your payment method
Step 02
Log in or sign up and complete your order in seconds.
Step 03
Choose your payment day, view your schedule and select pay now.
Step 04
You're done! Your items are on their way. Payments will be taken each week automatically.
PAY IT EASY, IN 6 WEEKLY PAYMENTS. DON'T PAY EXTRA, NO FEES - NO INTEREST!!!
Payment & Security
Payment methods
Your payment information is processed securely. We do not store credit card details nor have access to your credit card information.
---
Security
Customer Reviews
05/01/2021
Jack M.

United Kingdom
ROIDRAGE creatine monohydrate
I Been taking roidrage for couple of days now it's been part of my gym session,& been taking them as my daily routine I recommended everybody as it's will helpto improve strength, increase lean muscle mass, and help the muscles recover more quickly during exercise. This muscular boost may help athletes achieve bursts of speed and energy, especially during short bouts of high-intensity activities such as weight lifting or sprinting. Recommended to use code jackm15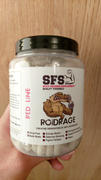 05/13/2020
Jessie

New Zealand
Amazing!
Works super fast, love it.